메가젠, 유튜브 생방송 임상증례 10월에도 계속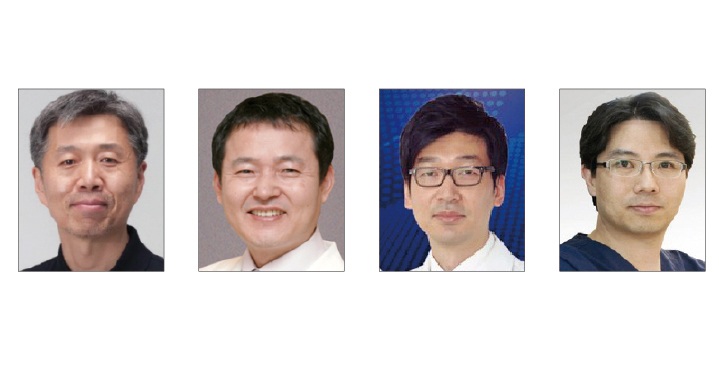 유튜브 생방송으로 임플란트 임상증례를 나누는 자리가 10월에도 이어진다.
㈜메가젠임플란트(대표 박광범·이하 메가젠)가 회당 2000명이 넘는 시청자를 기록하며 화제를 모은바 있는 'Case Discussion'을 지난달에 이어 매주 화요일 오후 7시에 유튜브 생방송으로 진행한다.
이달에는 연자 4인이 강연을 펼친다. ▲6일에는 유정택 원장(고운턱치과의원)이 'Periodontal plastic surgery'를 주제로 삐뚤어진 내 임플란트 18년간 치주수술로 유지하기-SL. Pouch and Tunnel tech의 변형방법과 SCTG ▲13일에는 이정삼 원장(웃는하루치과의원)이 'How to enhance esthetic outcomes(-pstd)'를 주제로 상악전치부와 CTG ▲20일에는 홍순재 원장(닥터홍치과의원)이 '좁은 릿지에 임플란트 식립하기'를 주제로 Osseo-densification facilitated ridge expansion-덴샤버를 이용한 Ridge expansion+additional bone graft ▲27일에는 창동욱 원장(원치과의원)이 '난감하네~(난케이스 극복기 V)'를 주제로 Incisive canal tx. 골유도 재생술(GBR)-Anterior case, LT6(flat type), Mega-Oss Bovine, Collagen membrane 등을 강연한다.
또 오는 21일 오후 7시 30분에는 김용진 원장(일산앞선치과의원)이 'Osseodensification과 GBR을 동반한 상악 임플란트 식립'을 라이브 시술로 보여줄 예정이어서 주목된다.
특히 이번 강의는 임상증례를 먼저 제시한 후, 이론과 테크닉을 이어서 전달하는 방식으로 진행돼 화제를 모은다. 이를 통해 임상에서의 대처 능력을 기르는 데 더욱 효과적일 것으로 기대된다. 강의 영상은 생방송 후 1주일 동안 다시 보기를 통해 제공된다. 방송은 메가젠 홈페이지 링크를 통해 들을 수 있다.
http://dailydental.co.kr/news/article.html?no=112862